Do Fun With More than 80 photo editing sites
Friday, September 10, 2010|
Surbhi Verma
A
mazing Photo Effects
An online Photo Editor with more than hundred photo effects where you can upload your pics and get an amazing pic in less then 1 minute :)
Create calender with ur pic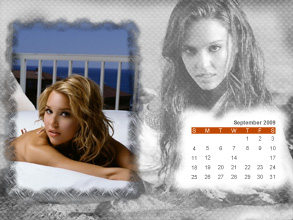 Posted in
Useful Websites
4 comments for this post
Leave a reply
free idm, serial key  Internet Download Manager(also known as Idman) is an excellent internet download accelerator that will care of...
In response to query asked by  SUNNI BALA SANKAM Windows 7 has implemented  addition secur i ty mechanism   to prevent accidental or...
last week a person requested here to explain how to make a fake login page of Facebook.. So i am giving a lesson here about making fake ...
In response to query asked by  Ameer Hasan Malik Did you forget your windows login password? or want to access Admin account in schoo...
Google Chrome was one of the first browsers to have  multiple processes .   If you are a frequent Google Chrome user, then you probabel...
A mazing Photo Effects An online Photo Editor with more than hundred photo effects where you can upload your pics and get an amazing p...
Free winrar, Full version Winrar, Winrar Serial key  I guess everyone know what is Winrar, and what it works. So without going into t...
Facebook's new Timeline has a profile cover feature, to which you can upload some cover photos for your profile. Using this feature you...
Check out other posts under category Facebook . Written by: Surbhi Surbhi is Founder of Techbyte4u.com. Follow her on Twi...
Through out a day, almost all computer user do many repetitive tasks on computer and internet. If you are one of them, then Macro recor...